Monroe Correctional Complex (MCC)

Facility Alerts & Notices
Before visiting, check for notices that may impact your travel plans. For visitation cancellations, you can follow

@WADOCVisits on Twitter.
Effective Wednesday, May 11, 2022: Visiting for SOU F Unit is closed until further notice.
Effective Monday, May 9, 2022: Visiting for SOU E Unit is closed until further notice.
Effective Friday, April 15, 2022: Approved visitors of all ages are able to schedule a contact visit for up to five visitors at WSRU, TRU and MSU. Due to limited availability of seats, SOU and IMU will be allowed up to three approved visitors to be scheduled for each visit. Visit requests for SOU and IMU with more than three visitors will not be authorized.
Effective Friday, March 11, 2022: All units will be open for in-person visitation.
Friday, June 11, 2021: National inventory supply chain issues are causing delivery delays for the bi-monthly food package program. See the package program page for more details.
MCC Visiting Information
Visitor Application Process
To visit an inmate, you must complete the visitor application process. Go to the Prison Visits webpage for information about what is required in your specific circumstances to complete the visitor application process.
The visitor application process must be completed for both Prison Visits and Video Visits.
Visitor Guidelines
The general guidelines that are applicable to all prison facilities is detailed in DOC Policy 450.300 Visits for Incarcerated Individuals (pdf). MCC also has its own Visitor's Guidelines (pdf) detailing important notices, visiting rules, guidelines for all visits (prison and video), and regular visiting hours for each housing unit.
MCC's Regular Visiting Hours have also been published below as a quick reference for your convenience.
Family Friendly Events
Many family friendly events are hosted at MCC. These events may disrupt regularly scheduled visiting hours. Please refer to the MCC Family Friendly Events Calendar (pdf) for information regarding upcoming scheduled events.
Regular Visiting Hours
Washington State Reformatory Unit (WSRU), Twin Rivers Unit (TRU) & Special Offender Unit (SOU)

| Days | Time |
| --- | --- |
| Monday – Sunday | 6:30 a.m. – 8:00 p.m. |
Minimum Security Unit

| Days | Time |
| --- | --- |
| Sunday – Friday | 9:30 a.m. – 7:00 p.m. |
| Saturday | 9:30 a.m. – 11:00 a.m. |
Living Units
The information below will inform you of the custody level the inmate you are inquiring about is assigned to depending on what unit he is living in:
Minimum Security Unit (MSU)
Custody Level: Minimum
Living Units: A, B, C, and D
There are three 120 bed living units and one 90 bed unit housing a Mental Health program called the Crossroads Program. This program is the only one in Washington State DOC that allows mentally ill incarcerated individuals to transition through lower levels of custody and accept more responsibility for managing their own mental health. MSU has a capacity of 468 and accepts selected short-term (4 years or less to serve) incarcerated individuals with minimum custody.
Washington State Reformatory Unit (WSRU)
Custody Level: Medium/Minimum MI3
Living Units: A, B, C, and D
Incarcerated individuals are housed in two large cellblocks that are the prominent focal point of this historical building. Each cellblock has 316 cells and houses approximately 360 incarcerated individuals. The Reformatory has an inpatient hospital that can also be utilized by other correctional facilities within the state. There are five Extended Family Visit mobile homes that allow for incarcerated individuals to visit family style with their immediate relatives, spouses, and children. These units provide services for the entire MCC complex.
Special Offender Unit (SOU)
Living Units (Custody Levels): A/B (Maximum), C/D (Close), E/F (Medium/Minimum MI3)
The Special Offender Unit provides a facility to treat/house the many Seriously Mentally Ill (SMI) incarcerated individuals needing a residential level of care. SOU has a 400 bed capacity with the addition of the Medium/Minimum custody housing of E and F Unit. SOU is made up of a total of six living/treatment units offering specific treatment functions and unique programs.
Intensive Management Unit (IMU) – Violator Unit
Custody Level: Maximum
Living Unit: IMU
The Intensive Management Unit is a security level five facility and is the newest addition to the Monroe Correctional Complex. The 200 bed IMU houses behaviorally difficult-to-manage incarcerated individuals in a highly-controlled environment. This IMU has been designated the mental health IMU for the state. In 2015, 100 beds of the IMU was designated to house DOC Community Corrections violators.
Twin Rivers Unit (TRU)
Living Units (Custody Levels): A/B (Medium), C/D (Minimum MI3)
The Twin Rivers Unit houses over 800 incarcerated individuals in four living units: two minimum custody units and two medium custody units, each housing approximately 200 incarcerated individuals. The Washington State Sex Offender Treatment and Assessment Program (SOTAP) is located at TRU and incarcerated individuals participating in the program are housed in C-Unit, a minimum long term security unit.
Facility Programs
Academic & Partnership Programs
Adult Basic Education
Business Associate of Technical Arts Degree
College Prep Math
English as a Second Language
General Education Development (GED)
Medication Management
Research Based Programs
Work & Vocational Programs
Building Maintenance/Construction Trades
Graphic Arts & Printing
Information Technology
Small Business Entrepreneur
Community Involvement
Monroe Correctional Complex (MCC) expands public awareness of the Department of Corrections (DOC) with volunteers. This partnership encourages supervised interaction between responsible citizens and inmates.
Volunteers at Monroe
Community volunteers provide programs and services that promote positive reintegration into the community. These groups focus on religious, cultural, personal accountability, and reentry assistance. Volunteers provide personal and professional expertise in teaching inmates real–life skills necessary to achieve successful transition to community life.
Volunteer Religious Programs
A substantial number of community volunteers offer a variety of social and religious programming opportunities for inmates at Monroe. The facility has two full–time Chaplains to cover the five separate units within the complex. The facility relies heavily on faith–based volunteers to provide spiritual programming opportunities to inmates of all faiths in accordance to correctional guidelines.
Art in Public Places
The Art in Public Places (AIPP) program facilitates the acquisition, placement, and stewardship of artwork in state-funded building projects throughout Washington. The Washington State Legislature established the AIPP program in 1974 to acquire artwork for educational institutions and state agencies, funded by ½ of 1 percent of the state's portion of construction costs. Today, the State Art Collection includes more than 4,700 artworks.
Monroe Superintendents
Superintendent of Special Offender Unit (SOU) & Intensive Management Unit (IMU)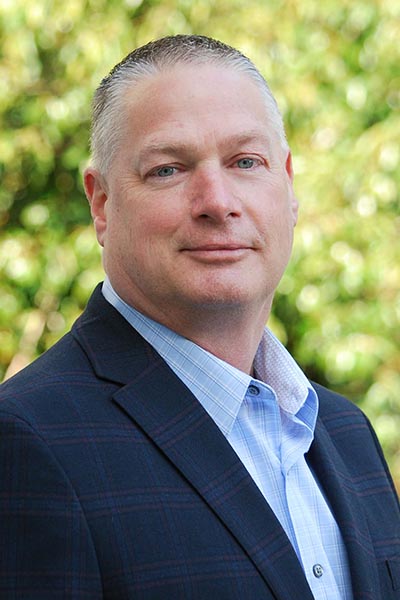 Superintendent Jack Warner
Jack Warner began his career in Corrections in 1989 as a Correctional Officer at the Washington State Reformatory. He promoted through the ranks of Sergeant, Lieutenant, and Captain, as well as an Investigator in the Intelligence and Investigations Unit. Jack was promoted to Associate Superintendent of SOU/IMU in 2013. Jack has an extensive history of Emergency Response dating back to 1991 when he became a member of the MCC Special Emergency Response Team (SERT), where he remained a member for the next 20 years. Jack has taught Emergency Management for many years and currently has oversight of MCC's Specialty Teams.
Superintendent of Twin Rivers Unit (TRU), Washington State Reformatory Unit (WSR), & Minimum Security Unit (MSU)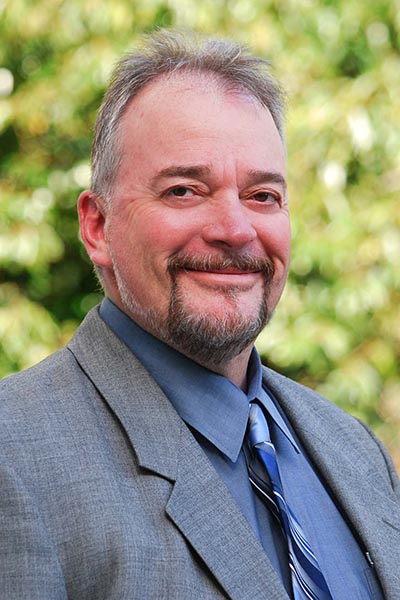 Superintendent Dan White
White began his Corrections career in 1997 as a correctional officer at the Washington Corrections Center for Women (WCCW). During his time at WCCW, White held the roles of Correctional Sergeant, Classification Counselor 2 and 3, and Correctional Unit Supervisor. He was also a member of the WCCW Emergency Response Team.
In 2007, White was selected as the Correctional Program Manager at the Washington Corrections Center (WCC) where he was the Operational Manager for the Reception Diagnostic Center and the seven Reception Center living units. In 2011, he was selected to be the Associate Superintendent for programs at WCC.
In 2014, White was selected as the Superintendent B at the Twins Rivers Unit, Monroe Correctional Complex (MCC). In October 2015, he became Superintendent B at the MCC Special Offender Unit and Intensive Management Unit. During his tenure at MCC, White was actively involved in various aspects of facility operations. He was also recently a member of the 2017-2019 collective bargaining contract negotiations team.
In October 2016, White was named Interim Superintendent of Washington Corrections Center and was named permanent Superintendent at WCC on February 1, 2017.
In January 2022, White was named Superintendent at MCC with responsibility for the Washington State Reformatory Unit, Minimum Security Unit, and the Twin Rivers Unit.
White has a Bachelor of Science degree in criminal justice administration and a master's degree from the University Of Cincinnati School Of Criminal Justice. Prior to the DOC, he served as a law enforcement specialist for 10 years in the United States Air Force.