Mission Creek Corrections Center for Women (MCCCW)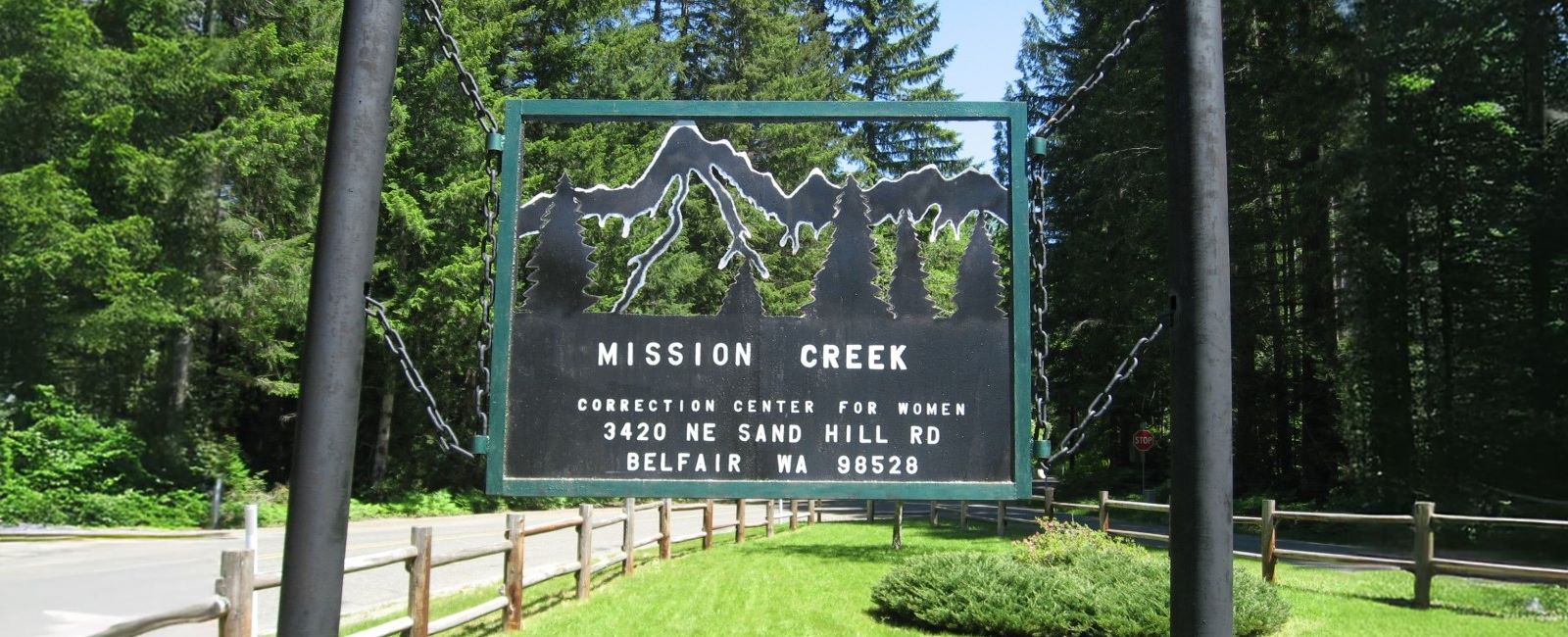 Facility Alerts & Notices
Before visiting, check this page for notices and alerts that may impact your travel plans.
Saturday, December 9, 2023: Visiting will be closed.
MCCCW Visiting Information
Visitor Application Process
To visit an inmate, you must complete the visitor application process. Go to the Prison Visits webpage for information about what is required in your specific circumstances to complete the visitor application process.
The visitor application process must be completed for both Prison Visits and Video Visits.
Visitor Guidelines
The general guidelines that are applicable to all prison facilities is detailed in DOC Policy 450.300 Visits for Incarcerated Individuals (pdf). MCCCW also has its own Visitor's Guidelines (pdf) detailing important notices, visiting rules, guidelines for all visits (prison and video), and regular visiting hours for each housing unit.
MCCCW's Regular Visiting Hours have also been published below as a quick reference for your convenience.
Scheduled Events
Many scheduled events are hosted at MCCCW. These events may disrupt regularly scheduled visiting hours. Please refer to the MCCCW Event Calendar (pdf) for information regarding upcoming scheduled events.
Regular Visiting Hours
Below are the regularly scheduled visiting hours for each unit that accepts visitors at MCCCW. Regular visiting hours are subject to change due to unplanned incidents, as well as scheduled events. Please check the facility alerts & notices, MCCCW Event Calendar (pdf), and Visitor's Guidelines (pdf) for information that may impact your travel plans.
Friday
Saturday
Sunday
Monday*
6:30 p.m. - 8:30 p.m.
2:45 p.m. - 5:00 p.m.
6:30 p.m. - 8:30 p.m.
2:45 p.m. - 5:00 p.m.
6:30 p.m. - 8:30 p.m.
2:45 p.m. - 5:00 p.m.
6:30 p.m. - 8:30 p.m.
*Monday visits only occur if it is a state holiday.
Video Visiting Hours
Per Video Visit Expectations (pdf), video visits will be scheduled in 30 minute increments and may not exceed one hour in duration. Video visits may be scheduled by an approved visitor through Securus at least 24 hours in advance.
Securus Terminal
Living Units
Days
Time
Daily
10:00 a.m. – 10:30 a.m.
11:00 a.m. – 11:30 a.m.
2:00 p.m. – 2:30 p.m.
3:00 p.m. – 3:30 p.m.
9:30 p.m. – 10:00 p.m.
10:30 p.m. – 11:00 p.m.
Video visiting may be extended 30 minutes for an additional fee at the conclusion of the first 30 minute increment. Total video visiting time will not exceed one hour.
Facility Programs
Academic & Partnership Programs
Adult Basic Education
Business Technology
College Readiness Course
Girl Scouts Beyond Bars (GSBB)
Beyond Trauma
Beyond Violence
Moving On
Parenting Inside Out
Pawsitive Prison Project and Cat/Dog Adoption Program
Read to Me Mommy
Video Greetings
Sustainability in Prisons Project (SPP): Horticulture
Grief and Loss
Art of Communications
Bridges to Life
Quilting Club
Women's Village (formerly called Legacy)
Clothing Closet
The IF Project
Religious Services
Research Library
Research Based Programs
Narcotics Anonymous
Alcoholics Anonymous
AMEND Initiatives
Work & Vocational Programs
Butterfly Rearing Technician with certification
Beekeeping with certification
Community Service Work Crews
Education Teacher Assistants
Food Services
Horticulture
Janitorial Services
Library Clerk
Chaplain Clerk
Maintenance
Recreation Teacher Assistant
Warehouse Assistant
Trades Related Apprenticeship Coaching (TRAC)
Manufacturing Academy (AJAC)
MCCCW Garden Club
Chicken Tender Program
Paint and Sip Workshops
Community Involvement
At Mission Creek Corrections Center for Women (MCCCW), there is participation on the Community Advisory Board and Family Advisory Committee.
Volunteer Programs
Volunteers are instrumental in assisting in the development of programs aimed at promoting positive changes in personal growth and successful reintegration to society. Volunteer led programs at MCCCW include: Alcoholics Anonymous (AA), Narcotics Anonymous, Crystal Meth Anonymous, Celebrate Recovery and Bridges to Life.
Giving Back to the Community
Many inmates are in the Circle of Giving program. They utilize the many materials donated by members of the community to craft high quality quilts and crocheted items for homeless and needy individuals.
Additionally, quarterly fundraisers are held and the proceeds are donated to local charities.
Mission Creek Superintendent
Superintendent Arminda Miller
Arminda started her career in 1998 attending the first Correctional Worker Core offered by the agency. Arminda's first assignment was in the role of a Correctional Officer at the Washington Corrections Center (WCC), Arminda promoted through the ranks of corrections as a Sergeant, Lieutenant and Captain in both the men's and women's facilities. Arminda also worked as a Human Resources Consultant in the Training and Development Unit (TDU), where Armina focused on the development of curriculum for Correctional Worker Core, Control and Impedance Tactics, Behavioral Management, and Emergency Management Systems. Arminda's tenure at TDU allowed her to share her passion for developing staff with a focus on integrity and professionalism. Arminda was appointed as interim Chief of Security Operations position at headquarters where she led statewide security policy revisions, participated in the implementation of the WCCW Body Scanner project, implementation of drug detection technology and met with front line employees at each of the facilities to gain their insight.