Washington Corrections Center for Women (WCCW)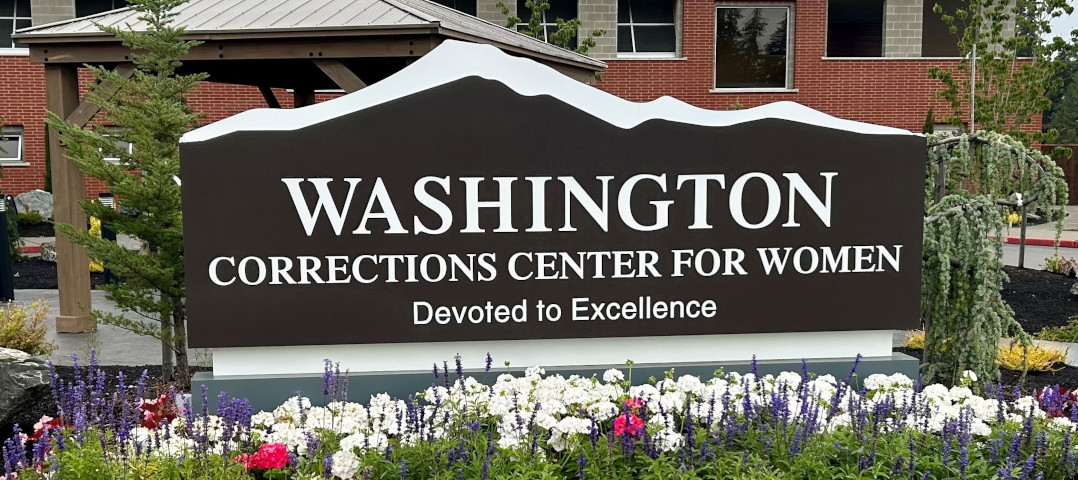 Facility Alerts & Notices
Before visiting, check for notices that may impact your travel plans. For visitation cancellations, you can follow

@WADOCVisits on Twitter.
WCCW Visiting Information
Visitor Application Process
To visit an inmate, you must complete the visitor application process. Go to the Prison Visits webpage for information about what is required in your specific circumstances to complete the visitor application process.
If the inmate you are wanting to visit is housed at the Yakima County Jail, please review the Yakima County Jail visiting policy.
The visitor application process must be completed for both Prison Visits and Video Visits.
Visitor Guidelines
The general guidelines that are applicable to all prison facilities is detailed in DOC Policy 450.300 Visits for Incarcerated Individuals (pdf). WCCW also has its own Visitor's Guidelines (pdf) detailing important notices, visiting rules, guidelines for all visits (prison and video), and regular visiting hours for each housing unit.
WCCW's Regular Visiting Hours have also been published below as a quick reference for your convenience.
Family Friendly Events
Many family friendly events are hosted at WCCW. These events may disrupt regularly scheduled visiting hours. Please refer to the WCCW Family Friendly Events Calendar (pdf) for information regarding upcoming scheduled events.
Regular Visiting Hours
For regular visit opportunities, view the COVID-19 Prison Visit Appointment Request form to obtain the facility and unit-specific available dates and times.
Closed Custody Unit (CCU)
Days
Time
Sunday, Monday, Friday, Saturday
10:30 a.m. – 1:00 p.m.
5:00 p.m. – 6:00 p.m.
J Unit, K Unit, L Unit, and Medium Security Unit (MSU)
Days
Time
Sunday, Monday, Friday, Saturday
7:00 a.m. – 1:30 p.m.
2:30 p.m. – 3:30 p.m.
5:00 p.m. – 8:30 p.m.
10:30 p.m. – 11:00 p.m.
Facility Programs
Academic & Partnership Programs
Adult Basic Education
Associate of Applied Science (AAS) in Business
General Education Diploma (GED)
High School+
Information Technology
Horticulture/Floriculture (Organic & Ornamental)
Technical Design
Web Development/Coding
Research Based Programs
Work & Vocational Programs
Community Involvement
Volunteers from the Community
More than 600 community volunteers serve Washington Corrections Center for Women (WCCW) in many capacities, including academic internships, chemical dependency counseling, transition planning, tutoring, creative writing, diversity awareness, HIV/AIDS education, speech classes, theatrical movement, meditation, and staff aids.
Volunteer Programs
Girl Scouts of Western Washington offers the Girl Scouts Beyond Bars Program (pdf), where incarcerated mothers act as leaders to provide craft and educational projects for their daughters. Nationally known groups such as Toastmasters International, Alcoholics Anonymous (AA), and Narcotics Anonymous also provide volunteer services.
Serving the Community
Community service inmate work crews conduct grounds maintenance, light repairs, and planting and harvesting tasks. In addition, more than 40 female inmates work on outside crews for facility–related tasks such as general facility and grounds maintenance, and store operations to include stocking, order fulfillment and inventory tasks.
Art in Public Places
The Art in Public Places (AIPP) program facilitates the acquisition, placement, and stewardship of artwork in state-funded building projects throughout Washington. The Washington State Legislature established the AIPP program in 1974 to acquire artwork for educational institutions and state agencies, funded by ½ of 1 percent of the state's portion of construction costs. Today, the State Art Collection includes more than 4,700 artworks.
Washington Corrections Center for Women Superintendent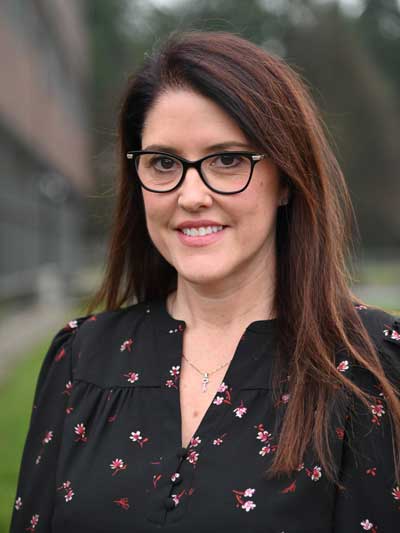 Superintendent Charlotte Headley
Charlotte Headley has been with the Washington Department of Corrections since 1998. During this time, she has held roles in the divisions of Community Corrections and Prisons, to include various uniformed positions from correctional officer to correctional captain in six correctional facilities. Charlotte has also served as the associate superintendent at Washington Corrections Center for Women and, most recently, as the department's chief of security management.
Charlotte has a focus on using her vast experiences to enhance gender responsive strategies, principles and processes and creating opportunities to help people succeed.
Charlotte earned her associate of science degree at Everett Community College and Bachelor of Arts degree in Law and Justice at Central Washington University. Additionally, she has participated in the National Institute of Corrections' training on Operational Practices in the Management of Women's Prisons.