Indeterminate Sentence Review Board (ISRB)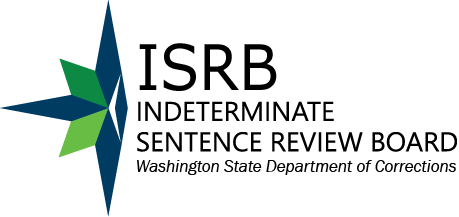 Governor Proclamation ISRB Changes
Due to the Governor's proclamation to "Stay Home, Stay Healthy" to fight the spread of COVID-19, the ISRB will be doing business a little differently:
Prison hearings will be held via Microsoft Teams. Once restrictions are lifted, the Board will continue to conduct prison hearings via Microsoft Teams.
Violation hearings will be held telephonically or via Microsoft Teams if possible
Community Concerns Meetings will be done telephonically
The rest of the work we do will still be done. However, our response time might be longer. You will receive a response to phones calls, letters and e-mails. Once we are past this emergent situation, our processes will return to normal.
About
The Indeterminate Sentence Review Board (ISRB or Board) was created in 1986. Before that, the Board had been the Board of Prison Terms and Paroles. The Board is a quasi-judicial board located in the Department of Corrections (DOC). The Board retains independent decision making, and has jurisdiction over the following three types of cases:
Persons who committed crimes prior to July 1, 1984 and were sentenced to prison.
Persons who committed certain sex offenses on or after September 1, 2001.
Persons who committed crimes prior to their 18th birthday and were sentenced as adults.
The ISRB reviews cases, conducts hearings, oversees supervision violation hearings, and provides services to victims of inmates under the Board's jurisdiction. See the ISRB annual report (pdf) for more information about the Board.